We are excited to announce the introduction of Waterlase Dentistry™ to our practice.
What does it mean for you?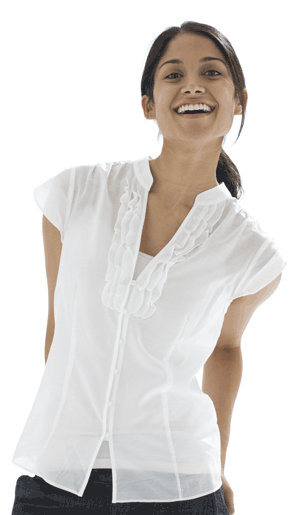 Greater Comfort.
Heat, vibration and pressure are what make dental drills hurt. Waterlase Dentistry works without heat, vibration or pressure, and can replace the drill for many dental procedures. Waterlase Dentistry uses a gentle combination of laser energy and water that works without ever touching your teeth. That means we can use fewer shots and less anesthetic in many cases. The laser works on both teeth and gums. It can even be used for oral surgery on the bone around teeth.
All-Laser Dentistry
The Waterlase® laser is extremely versatile. It can be used for a wide range of hard and soft tissue procedures – from decay removal, cavity preparation, root canals, smile design, gum and bone surgical procedures and many others. We have invested in the ultimate in dental laser technology, the Waterlase™ from BIOLASE Technology, and Dr. Greco has also received special training in Waterlase Dentistry from the World Clinical Laser Institute, the world's largest dental laser education organization.
Fewer Numb Lips
No one likes to leave the dentist's office with a numb lip. If your laser procedure can be done without anesthetic, you'll be able to avoid this uncomfortable side effect.
An Emerging Standard of Dental Care
The Waterlase® laser lets us work on your teeth and gums with unprecedented accuracy. Without the heat and vibration of a drill, the laser can precisely remove decay without affecting surrounding healthy tissue. Drills can sometimes nick a tooth next to where decay is being removed. Not the laser. Because it works so precisely, the dentist may use magnifying loupes or even a microscope while working.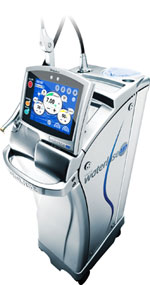 Shorter Visits, Fewer Visits
Since many procedures can be done without anesthetic, we can eliminate the time it takes to give shots and wait for numbing to occur. So you can get in and out of the dentist's chair faster. Giving fewer shots and less local anesthetic also allows the dentist to work on more cavities at once, since dentists usually avoid numbing more than one area of the mouth at one time.
Faster Healing
The dentist may use the Waterlase laser to prepare your gums around a tooth that requires a crown, or to fix a cavity or tooth fracture below the gumline, or to reshape your gums to improve the appearance of your smile. The laser energy of the Waterlase® laser cuts gums precisely, because it only affects tissue on gums. Waterlase laser energy is attracted to water, so it "seals" blood vessels, reducing or completely eliminating bleeding during these procedures.